Amazing play, every day, for every child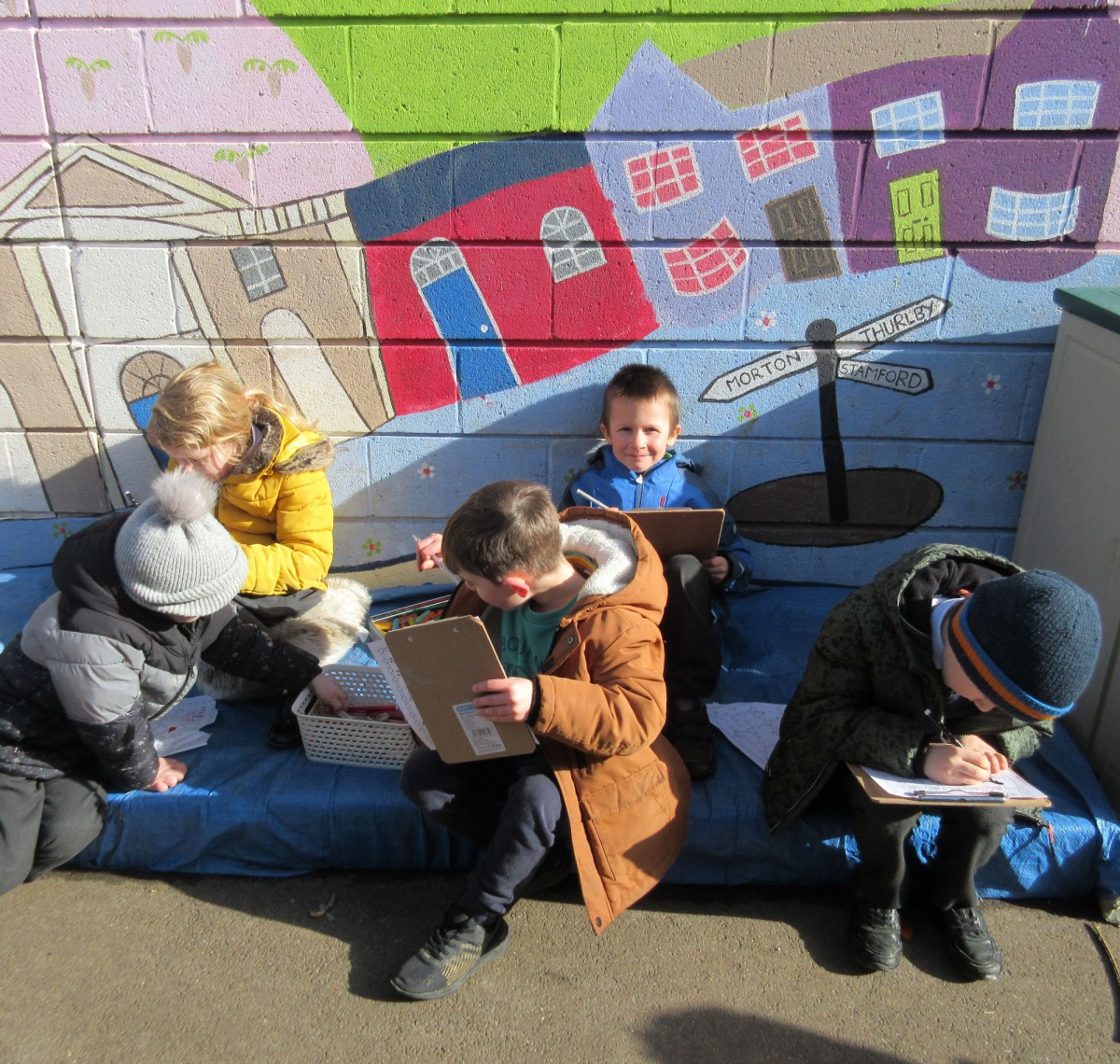 Published: 21st March 2023
In September 2022, Bourne Westfield Primary Academy began its participation in the Outdoor Play and Learning (OPAL) Primary Programme – an award-winning, mentor supported school improvement programme which is endorsed and supported by Sport England. OPAL is the only programme of its kind that has been independently proven to sustainably improve the quality of play in British primary schools.
At Bourne Westfield, we recognise how childhood has changed and that many children no longer get their play needs. Research shows that children's mental and physical health is declining and that great play can make it better. Playtimes make up 20% of the school day but are a part of school life which is overlooked and neglected – and children learn so much through play! Only 6 months into an 18 month project the school is already providing children with:
Creative and open-ended ways to play outside with upcycled materials and natural loose parts – such as tyres, tarpaulins, wood, crates, pallets, pots & pans and much more.

Opportunities for children to take responsibility for their play.

Outdoor play in all weather and all seasons.

Risk-benefit approach to supervision which allows children to experience managing risk in their play – allowing the children freedom to explore the whole school site.
Deputy Headteacher, Jo McCullough, commented, "The difference it has already made to our children is incredible; they are happy and engrossed in their play, which is more creative, collaborative, imaginative and social. We are already seeing a reduction in reported behaviour and first aid incidents, and our playgrounds are becoming a much more inclusive environment. Our newly branded 'Play Team' have played a huge part in transforming our children's playtimes alongside the teachers, governors, parents and children themselves – it really is a whole school approach in recognising that play is a right not a privilege."
The school is extremely grateful for the amazing donations received so far from parents and the local community with several local businesses supporting the Opal journey: two of our dads who have donated materials and precious time to build some welly storage; Trev's Tyres; Bourne Carpets; Fenland Carpets; Cancer Research Charity Shop and Harrison & Dunn.
Some of the things the play team have said:
"The children are so much happier and are enjoying their play times again."
"It's lovely to see the children exploring different types of play."
Some of the things the children have said:
"We love Opal and all the things we have to play with."
"Playtimes are so much fun now!"
Kate Atkinson, headteacher, added, "We are only at the start of our journey but following the Opal Primary programme is enabling us to transform the play experiences for our children. Even at this early stage we can already identify the benefits to the whole school community."