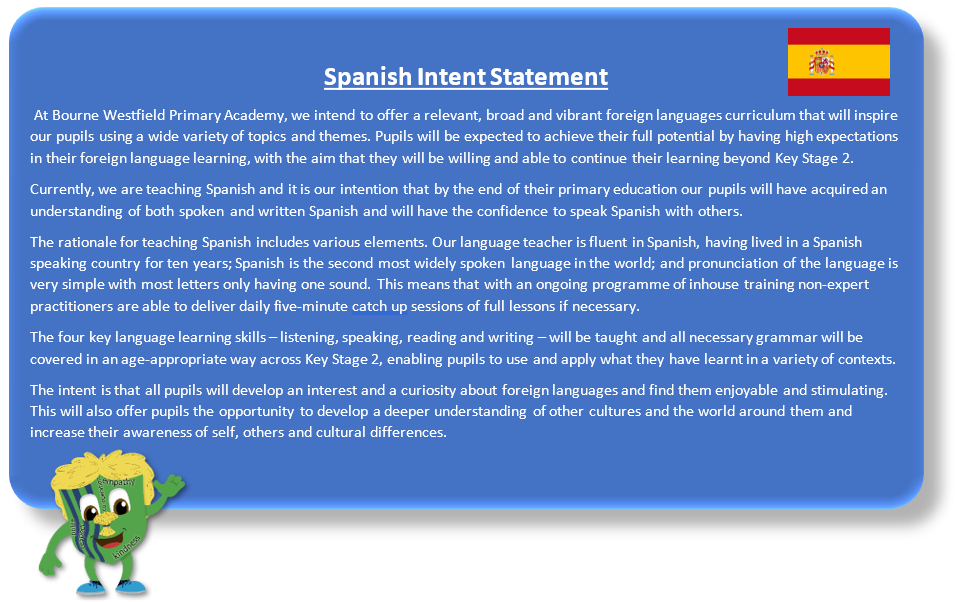 Implementation
Here at Bourne Westfield we employ a fluent Spanish speaking teacher to deliver our language lessons to Years 3-6.
The children learn about Spanish speaking countries and the Spanish language under the following strands:
Speaking
Listening
Reading
Writing
Grammar
Our talented Spanish teacher also links the Spanish lessons to other curriculum areas. Can you see the links to Science in the display below?
Progression by Year Group - Language Learning Skills