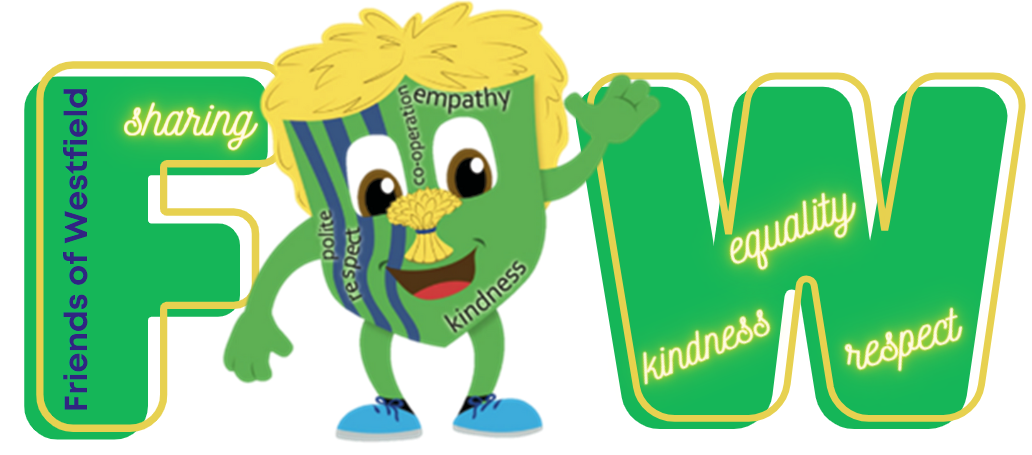 To introduce ourselves, Friends of Westfield is a fundraising group made up of parents, teachers, friends and supporters of the school. Money raised by the group is used to enhance our children's time at Westfield and has been spent on a wide range of indoor and outdoor projects/equipment over the years.
Recent spend has included: exciting OPAL resources; reading for pleasure books to support the Lincolnshire Reading Pledge project; books from Santa; Ukeleles; the year 6 leavers party & SATS reward ice-creams; we've funded a few nice little extras for the children like ice creams while on some school trips plus classroom gifts so each class chose resources they needed.
In recent post covid years we have staged a wide range of events & fundraisers: a Christmas Reindeer Run & Raffle; we produced some lovely Christmas cards & gifts through Class Fundraising; we held seasonal discos (Oct/Feb/May); our popular Mother's & Father's Day Sales; Easter Family Bingo; a Summer Family Fun Afternoon; the year 6 leavers pool party plus a number of smaller pop up uniform and other sales. We were also thrilled to launch the Swap Shack in 2023, a free resource for the whole school community to use.
Please do follow our Facebook group https://www.facebook.com/FriendsWestfieldBourne to stay up-to-date on all our latest events and ways you can support us.
We always have lots of exciting plans & ideas but WE NEED YOU to help us… do you have organisational, creative or practical skills you can offer to our small but eager team of FOW volunteers? We appreciate not everyone wants an active committee role so whatever time, skills and support you can offer please get in touch with us – we are waiting to hear from you…
We can be contacted through Facebook – Friends of Westfield – Follow us on Facebook –https://www.facebook.com/FriendsWestfieldBourne Or you can email us: friendsofwestfieldbourne@gmail.com
Best Wishes
Jo & Amanda
Co-Chairs
Friends of Westfield
What's coming up?