Animal Antics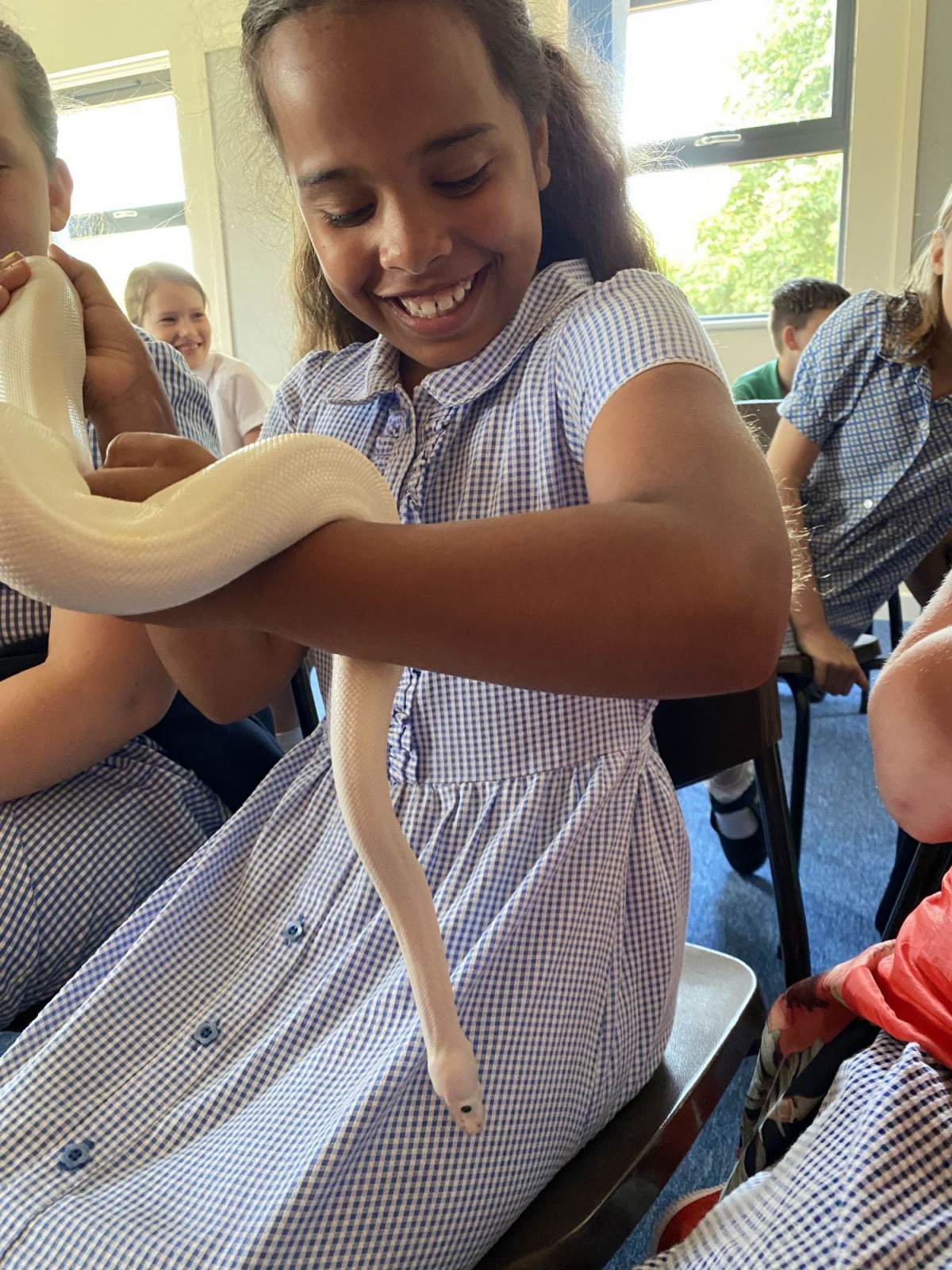 Published: 11th July 2023
As part of their Rainforest Geography topic, Year 5 had a visit from The Exotic Animal Encounter, where they were able to meet animals they may not have seen before. They were excited to meet the following animals:
A snake called Bobby
A tarantula called Freddie
Two meerkats (5 weeks old)
A tortoise called Champ (we couldn't believe he was 15!)
A bearded dragon called Medusa
A falcon (can you believe these birds can fly at a speed of 162mph?)
A tenrec (not a hedgehog!)
Year 5 teacher, Sue Cameron, commented, "Year 5 thoroughly enjoyed meeting the animals; their personal favourite was watching the meerkats roam the room and being able to feed them live mealworms!"
A few days later, they had another visit. This time from Explorer Academy. They met a real-life explorer, who immersed them in a jungle setting and led them through a full day of cross-curricular learning and enrichment. The pupils investigated the world's rainforests; the tropical climate and the water cycle; the different layers of the rainforest and the wondrous diversity of plant life to be found there. They also considered the many aspects of deforestation as well as the grim and gruesome dangers of exploring without the right equipment. Pupils rated the day 10/10.