Bikeability - EYFS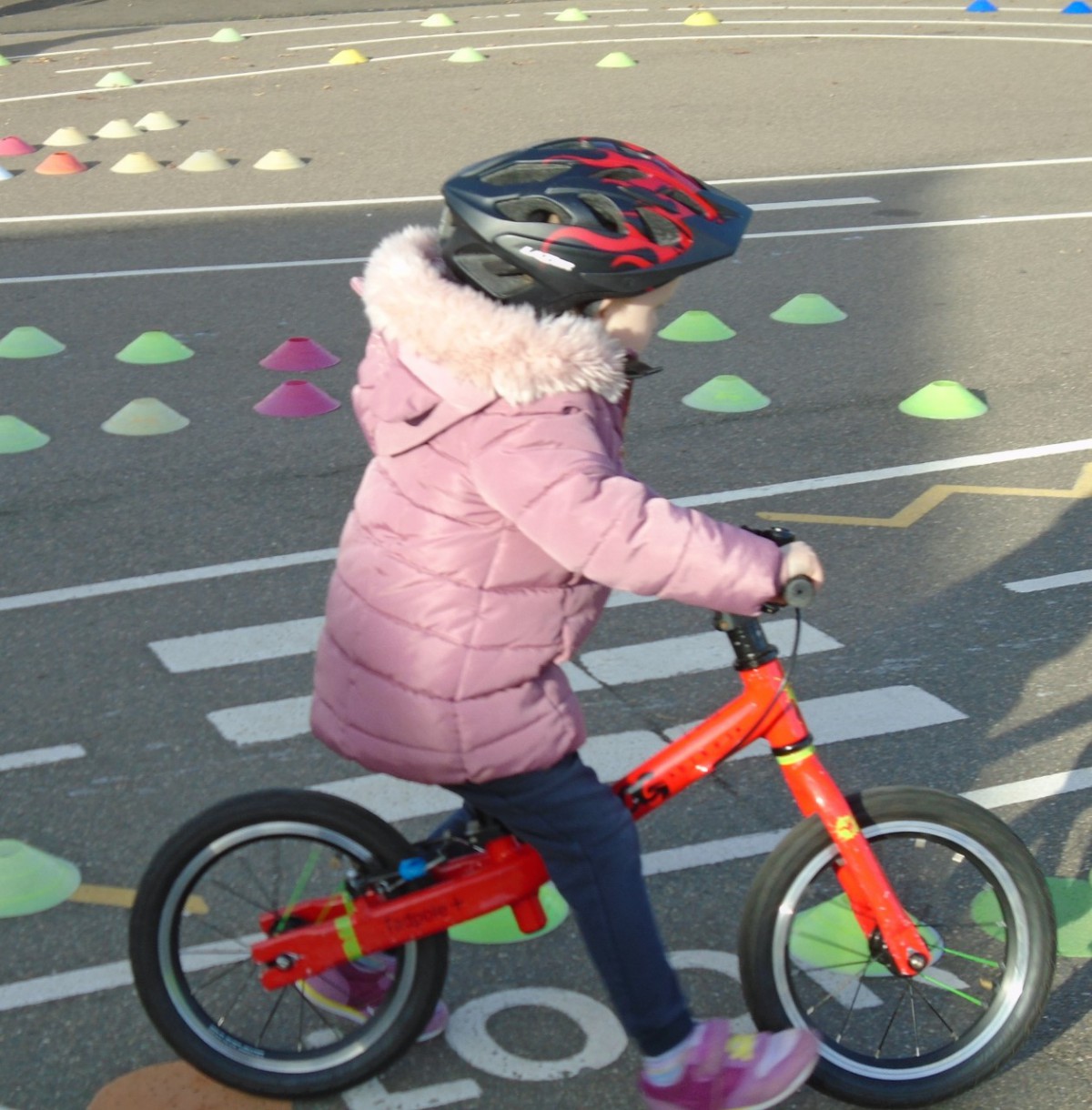 Published: 12th January 2022
Bourne Westfield was delighted to welcome Stephen Baxter from Outspoken Training to deliver Bikeability Balance to children in the Reception classes.
Bikeability Balance (balance bike training) is targeted at Early Years Foundation Stage and is suitable for both non-riders and children who have already learnt to pedal a bicycle. The training takes place over 4 days and each group of children receives training each day. Through fun role play games on balance bikes the children learn to develop their agility, balance and co-ordination, hopefully giving them the skills and confidence to move on to learning to ride a cycle.
The hope is that this will embed cycling into everyday life for children from a young age whilst tackling some of the barriers to cycling. The bikes and helmets for the training are all provided.
Assistant Headteacher and EYFS leader, Jo McCullough, commented, "The children have been whizzing around the playground, gliding across the river, navigating roundabouts and crossing the bridge to escape from the crocodile! They have had a great week learning new skills and being active and engaged in the fresh air. They have all been talking about having a turn on the bikes and have been excited to take part. It has been brilliant to take part in this scheme and enhance the children's physical development and have a positive impact on their learning in all areas of the curriculum."