Budding Engineers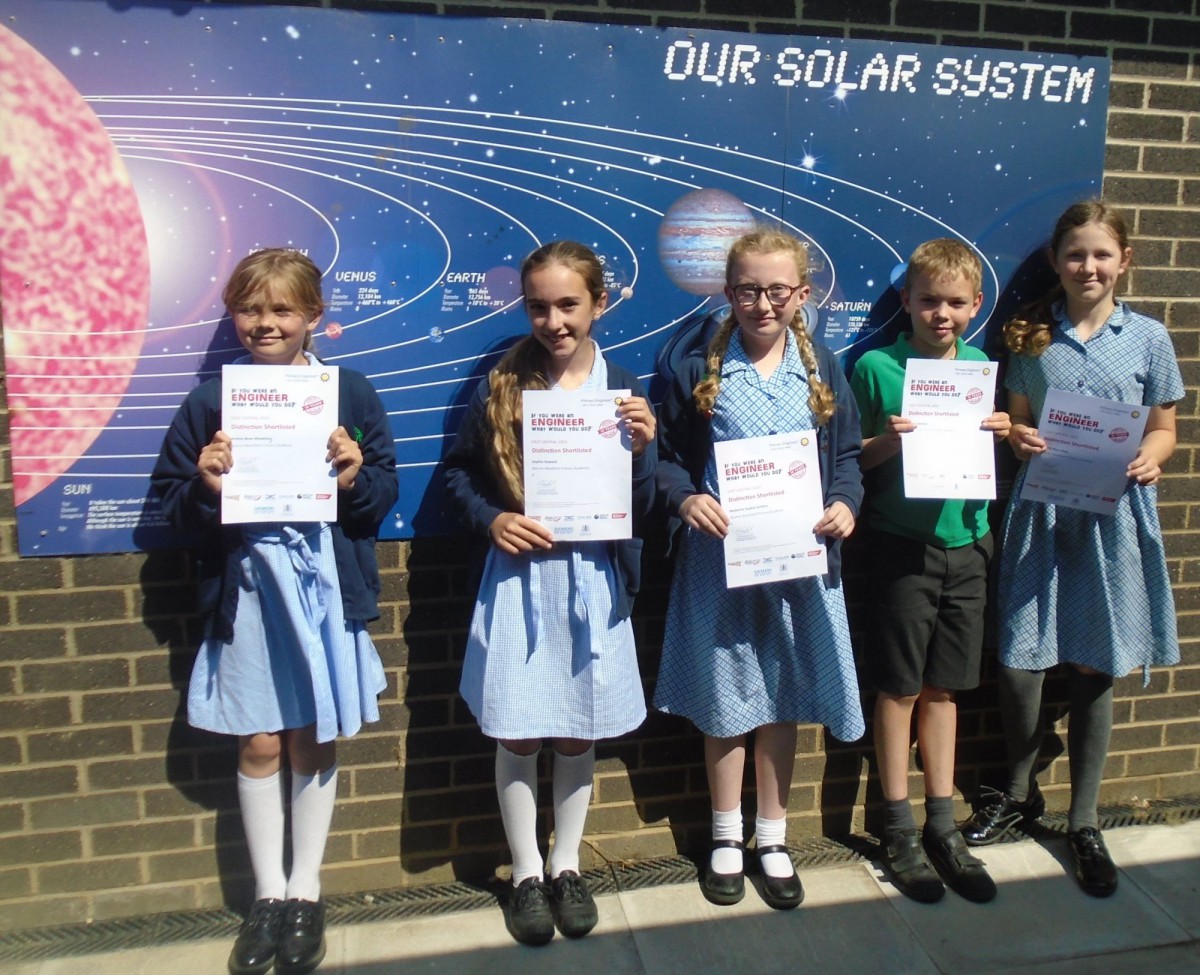 Published: 13th June 2023
In March this year, Year 5 pupils entered the annual, national Primary Engineer Leaders Award competition, where pupils aged 3–19 years are challenged to identify world problems and create solutions for them. They are asked to think like engineers, answering the question, "If you were an engineer, what would you do?"
We are very proud to report that five of our pupils have been graded distinctions for their entries and have been shortlisted to be judged in the final round of this exciting competition. Their ideas included specially crafted 'wolf ears' to improve hearing ability, filters to use at home to enhance air quality, and transparent screens to enable people to look at electronic devices while being able to detect obstacles and dangers in their immediate environment.
A huge congratulations to these pupils for the time and effort they invested in creating and submitting their designs. In doing so, they have shown their persuasive writing skills by writing carefully worded, and detailed letters explaining their design to engineer judges. They also included meticulously annotated illustrations of their exciting inventions.
Year 5 teacher, Sue Cameron, commented "We are exceptionally proud of all the children shortlisted and wish them the very best for the final round of judging."