Fire, Fire! Fire, Fire!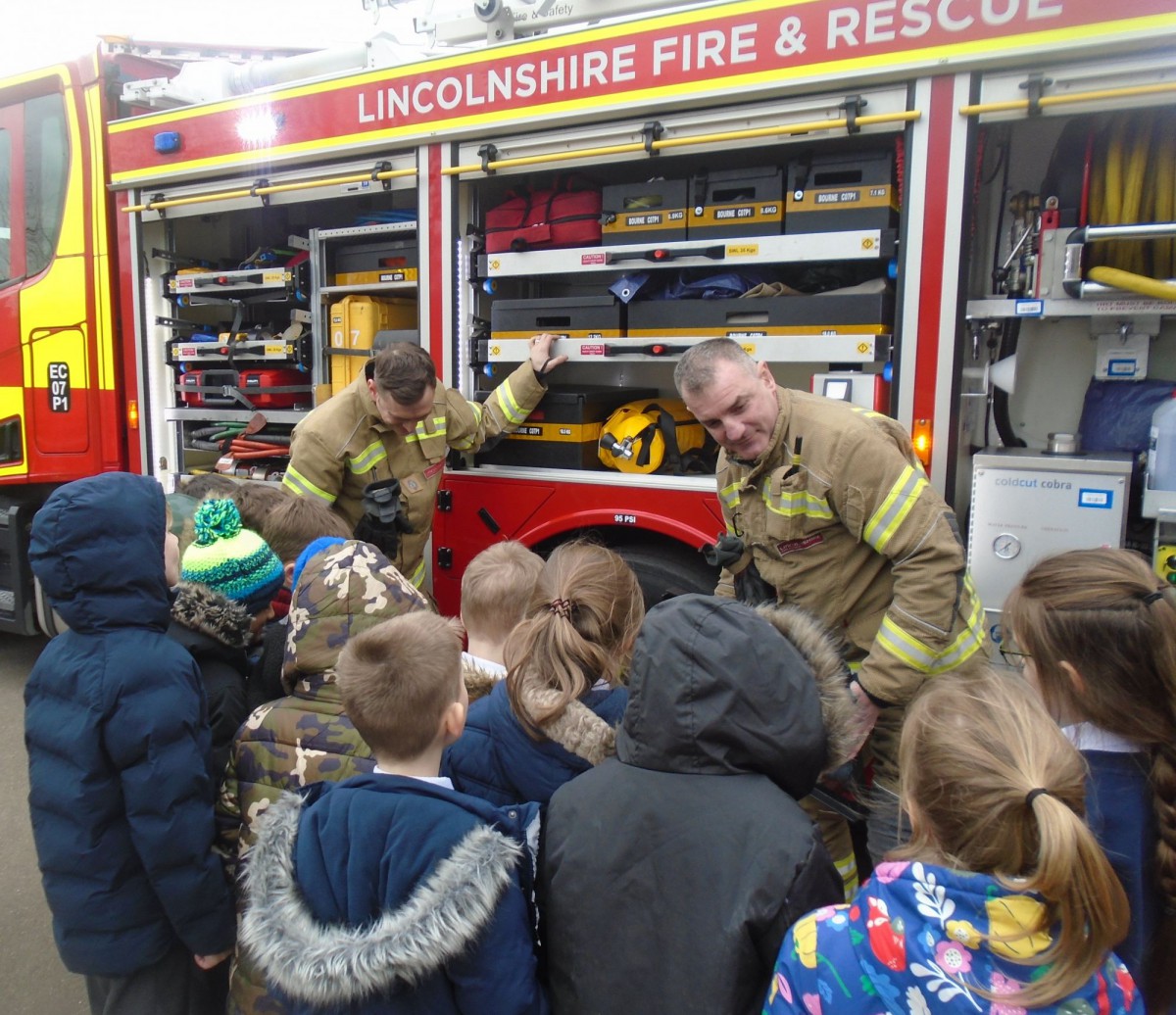 Published: 8th February 2023
Fire Fire! Fire Fire! Year 2 have had the most amazing few weeks learning about the Great Fire of London in 1666 during their History lessons. The children have been learning how the fire started, where the fire began, what caused the fire and have looked at primary sources of evidence to think about how we know these facts including the diary of Samuel Pepys and paintings from the time. The children have been enjoying making Tudor houses at home and water-carrying carts as part of their DT work this week.
We rounded off our topic with an exciting visit from Bourne Fire Service, where the children had the opportunity to see what equipment is used to combat fires in 2023 and make a comparison to 1666. The children listened as the fire fighters showed the range of equipment they have on board the fire engine and demonstrated how they would tackle a fire today. The children had opportunities to share their knowledge of the Great Fire and ask questions. The highlight for the children was being able to go inside the appliance and pretending to soak their teachers! Year 2 teacher, Mrs Chatham, said, "We kept this as a special surprise for the children and it was great to see their excitement as the crew arrived on the playground. This was a brilliant opportunity for the children to get close up with modern day fire fighting equipment and marvel how it has changed since the Great Fire in 1666. We are very appreciative for all the fire fighters who gave up their time to bring this sequence of learning to life for our pupils".