Goodbye and Thank you Mrs Radley!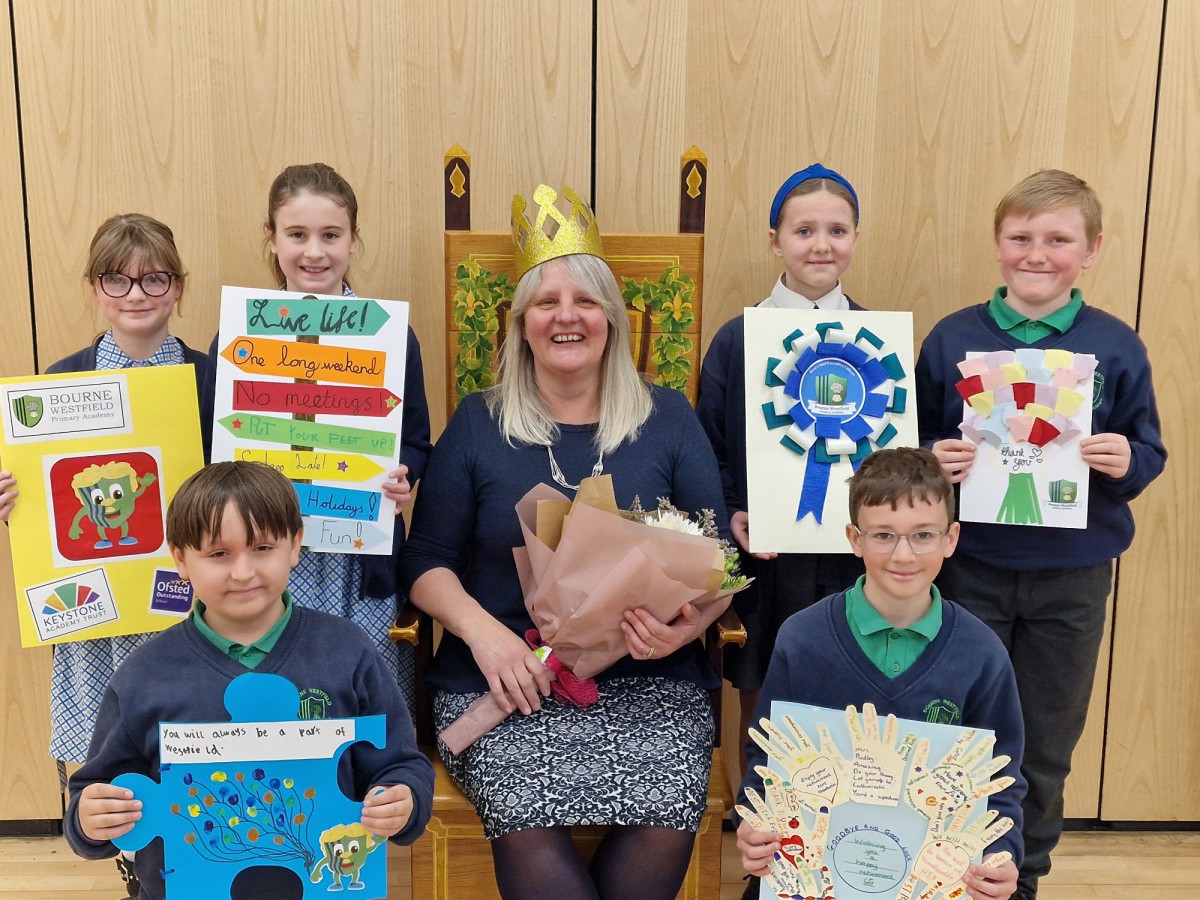 Published: 3rd May 2023
We all sang, the Rock Band played and all the children created amazing farewell and thank you cards for Mrs Radley's leaving assembly last Friday. Mrs Radley is the CEO of Keystone Academy Trust and was the headteacher of Bourne Westfield from 2012 until she took up her position. We would like to share a sincere and heartfelt thank you for all Mrs Radley has done for our school since 2012 and her 20 year service to the children of Lincolnshire. We know that she will keep in touch and we wish her every happiness in her retirement.