Music for Youth - Royal Albert Hall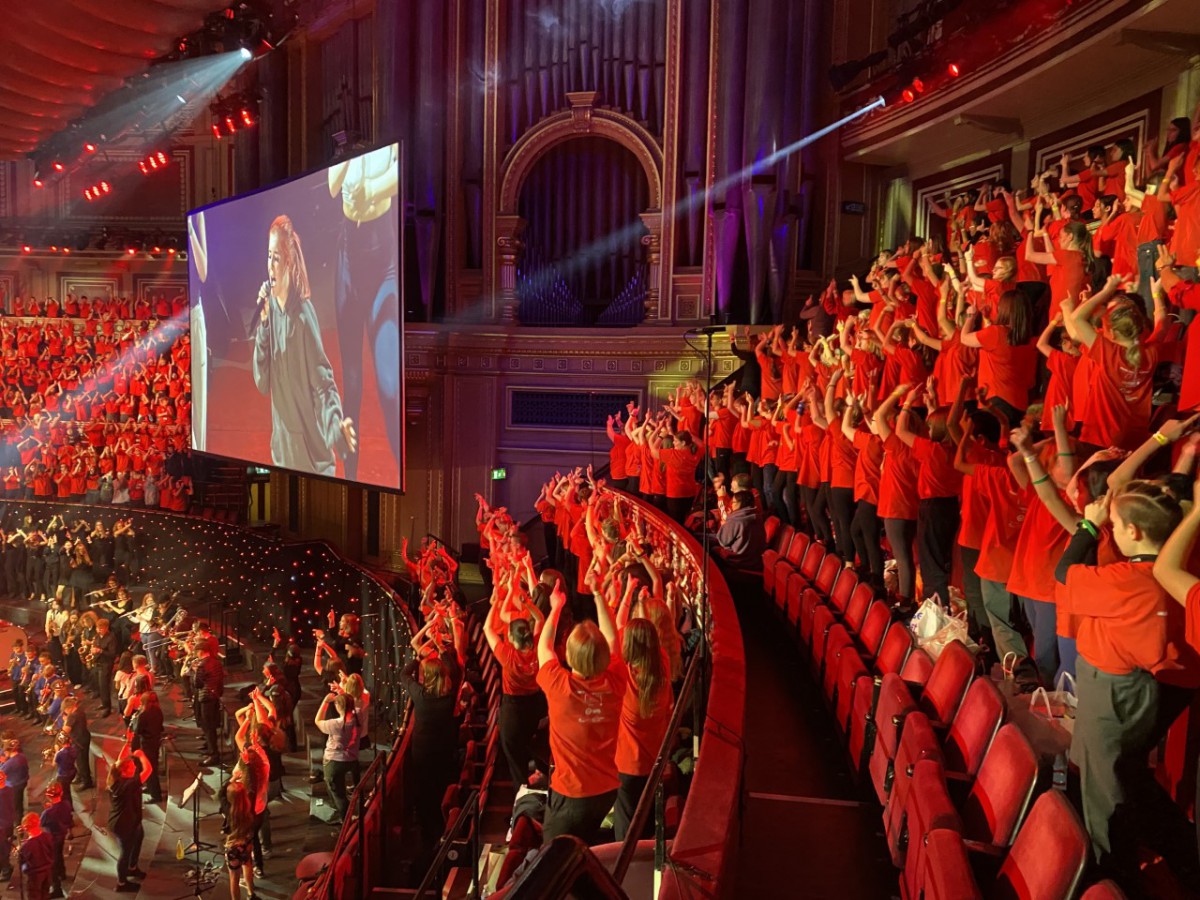 Published: 30th November 2022
Bourne Westfield and Thurlby choirs had a once in a lifetime experience on 16th November when they travelled to the Royal Albert Hall in London to perform in the Music for Youth School Proms 2022. The 51 strong choir performed a Beyonce medley alongside hundreds of children from Lincolnshire as part of an ensemble. They have been rehearsing for many weeks and shown great dedication.
As part of the Proms, the children were lucky enough to see all of the evening performances which ranged from Rapping and Jazz to Choral and Pianists. Headteacher, Miss Atkinson, accompanied the children on the trip and commented, "This experience will stay with the children for a lifetime – I am incredibly proud of their behaviour and enthusiasm on the day and we were so
fortunate to be joined by the Westfield and Thurlby families to watch this special event.
As if the Royal Albert Hall wasn't enough for one day, the children had the opportunity to visit the National History Museum for a short tour and to eat their tea – this topped off a long but enjoyable day."