SciFest 2022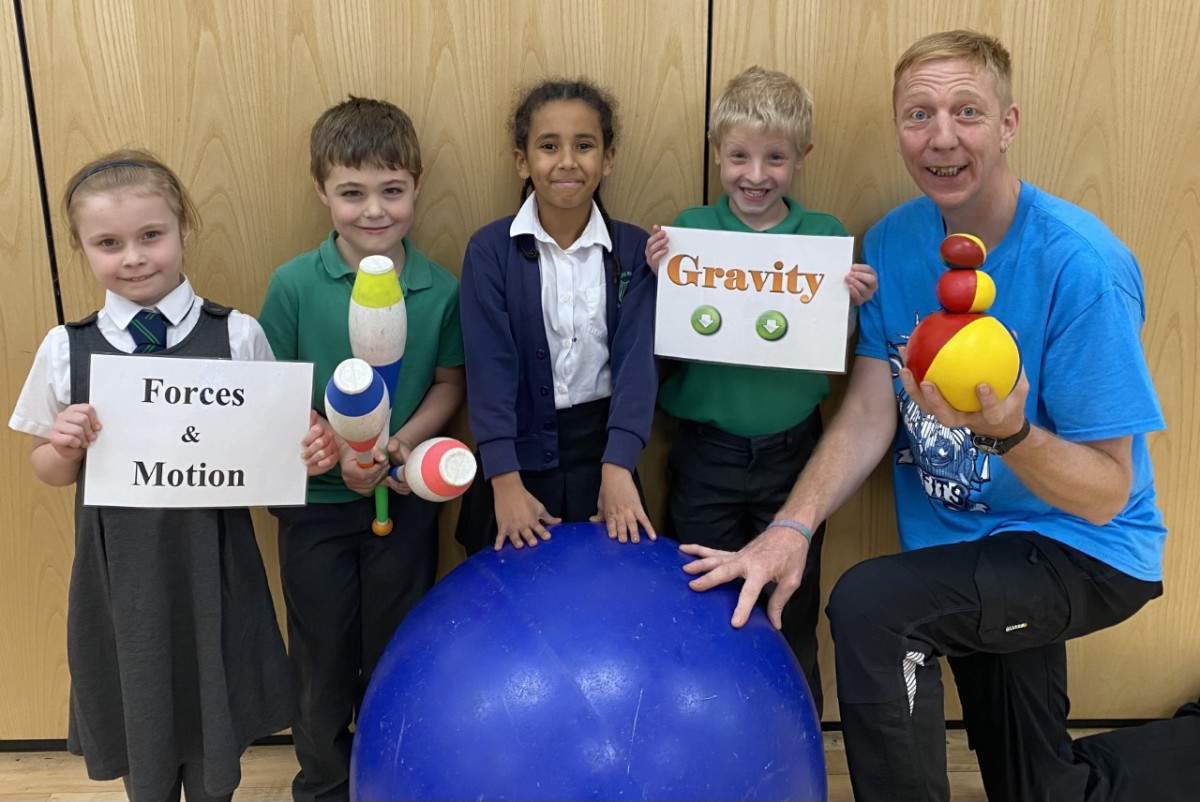 Published: 2nd November 2022
Children were thrilled to see science come alive in many different shows and interactive events at the recent Bourne SciFest. Mark Atkinson shared his amazing Forces show, which included some very tricky science concepts! Year 3 teacher, Tamsin Sawyer, commented, "Mark was inspirational and so engaging. Through a variety of visual experiments, he captured the children's imagination. The children were also amazed by his juggling and balancing skills!".
Year 6 had a visit from Ally Caldecote, who taught them all about gases.
Other shows that the children have enjoyed this week are 'Science Magic', 'Chemical Cocophony' and 'Starlincs'. SciFest is supported and sponsored by local businesses and they have been very generous in helping the children at Bourne Westfield Primary Academy to enjoy this amazing week of school events free of charge. SciFest is a charity organisation that ensures that primary schools and academies, local to Bourne, can take part in a fantastic Science experience every two years. We are already looking forward to 2024!