Little Westys - Whoosh, they were gone!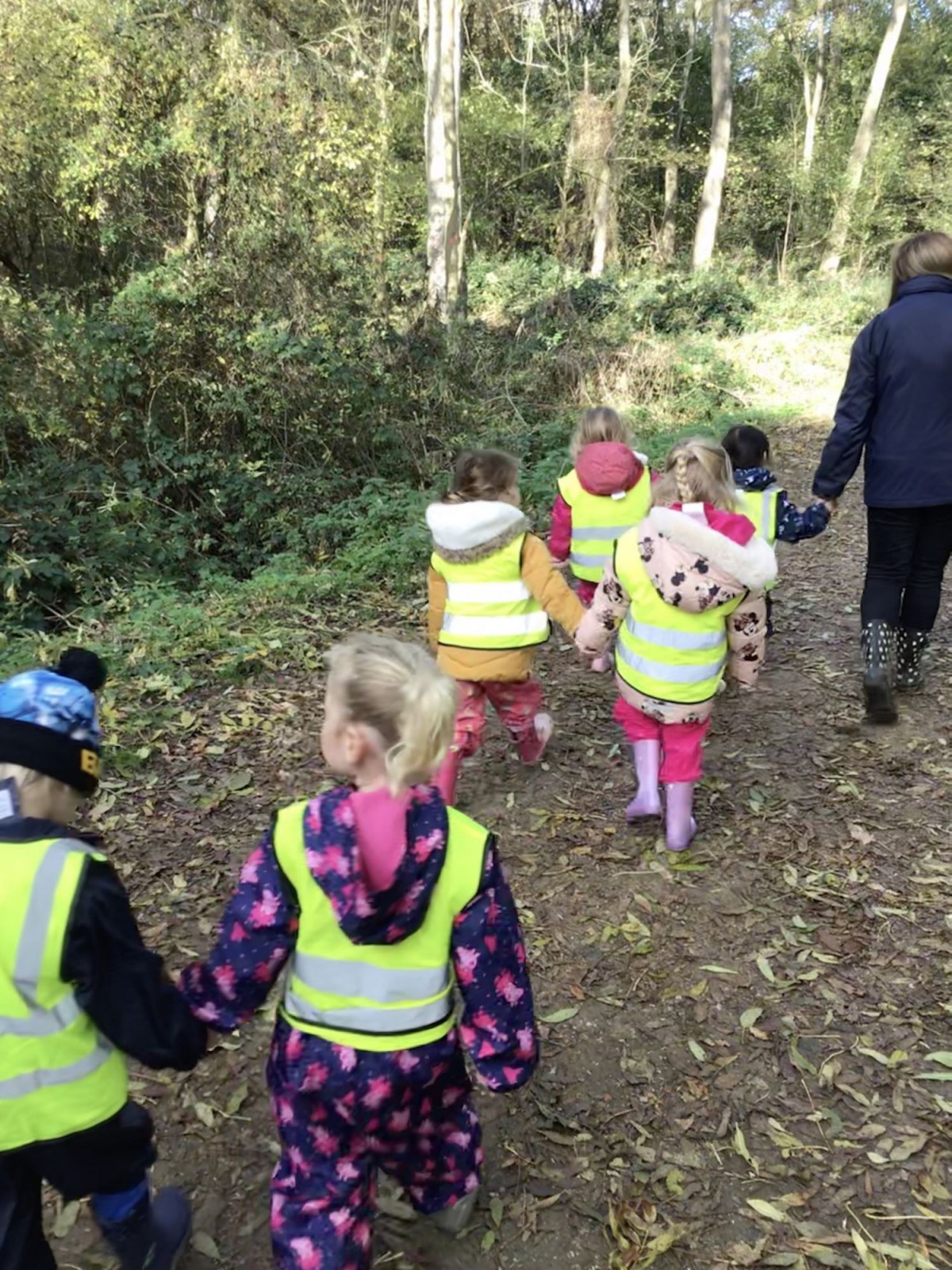 Published: 9th November 2021
Our Book of the Week at Little Westys has been 'Room on the Broom' and we decided it would be exciting to go on an adventure to the woods. We walked there, watching our shadows on the ground and looking at all the beautiful colours on the trees.
When we got to the woods, we found a wonderful part with lots of amazing sticks…but then we suddenly noticed something even more special…a truly magnificent broom, just like the one the friendly witch made in the story. We joined the witch and the frog on the broomstick and we tapped it and ….whoosh we were gone. We sat together and listened to the story, with the sun shining through the gaps in the trees and then we all chose a stick and happily walked back to nursery.
We cannot wait to have more adventures together in the woods.