Remembering ...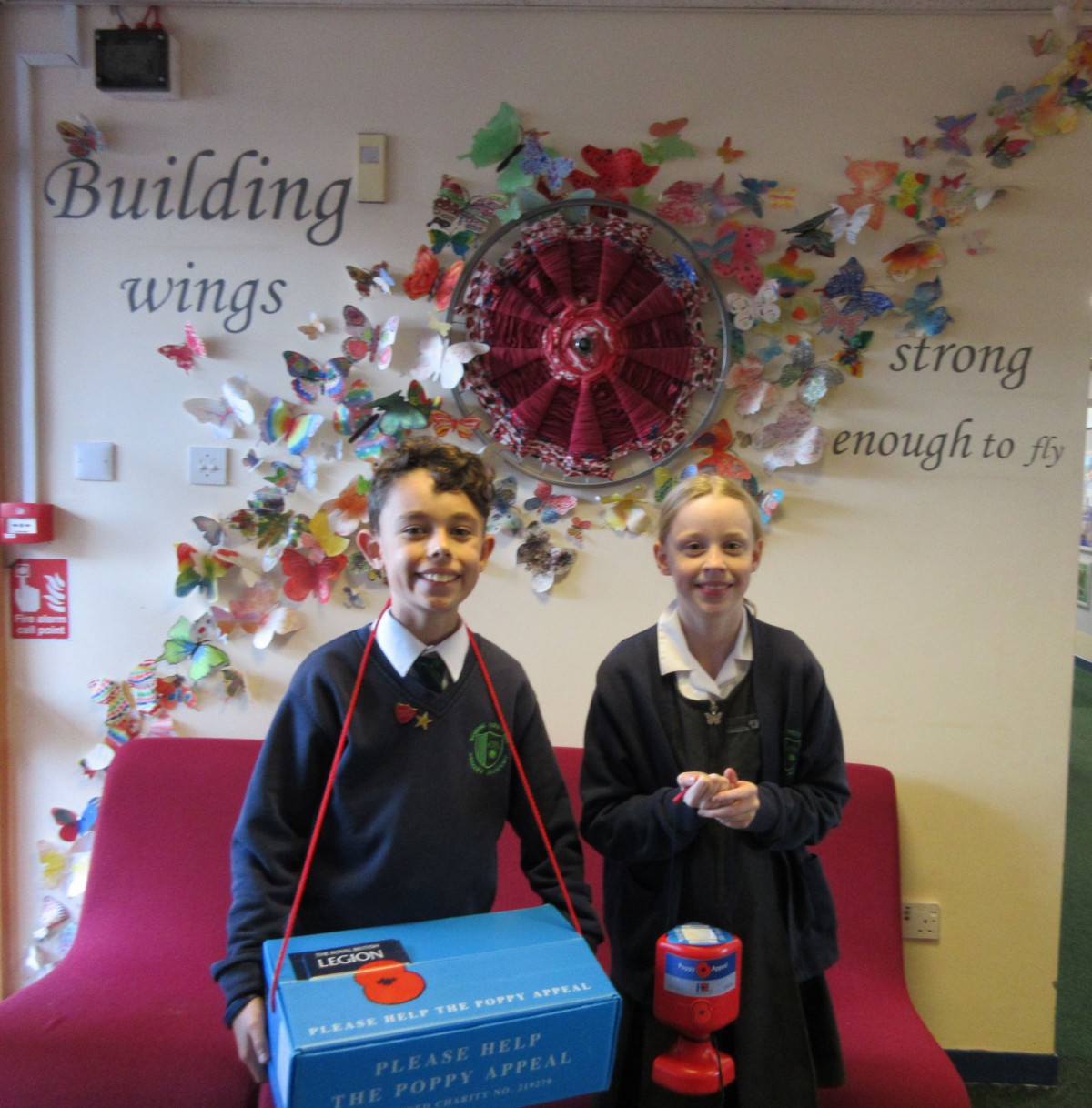 Published: 16th November 2022
Bourne Westfield Primary Academy was proud to be part of the annual Remembrance Parade on Sunday as Roisin Baker and Tommie Greaves joined Deputy Headteacher Mrs McCullough and Assistant Headteacher Mrs Humphreys to show their respect for those who have made sacrifices. The children, who both come from miliary backgrounds, laid a wreath for the school during the service.
The parade on Sunday followed the school's own service on Remembrance Day. Miss Atkinson commented, 'We gathered together in the hall on Friday morning to mark Remembrance Day and were delighted to welcome some of our neighbours to this special annual assembly. One of our visitors, was a World War 2 veteran, Jack Cook from Wood Grange Care Home, who told us he felt very privileged to be invited to our assembly – I think we were the ones who were privileged to meet Jack and hear his wonderful stories from the war and his time serving on the Lancaster Bomber. The children showed great respect as they learnt about Remembrance Day and the origins of the poppy. The school observed the 2-minute silence at 11:00am to remember those who gave their lives.'
The school supports the Poppy Appeal every year by selling poppies in school. Lessons in school focus on the origins of Remembrance Day and conflicts past and present.