Remembering ....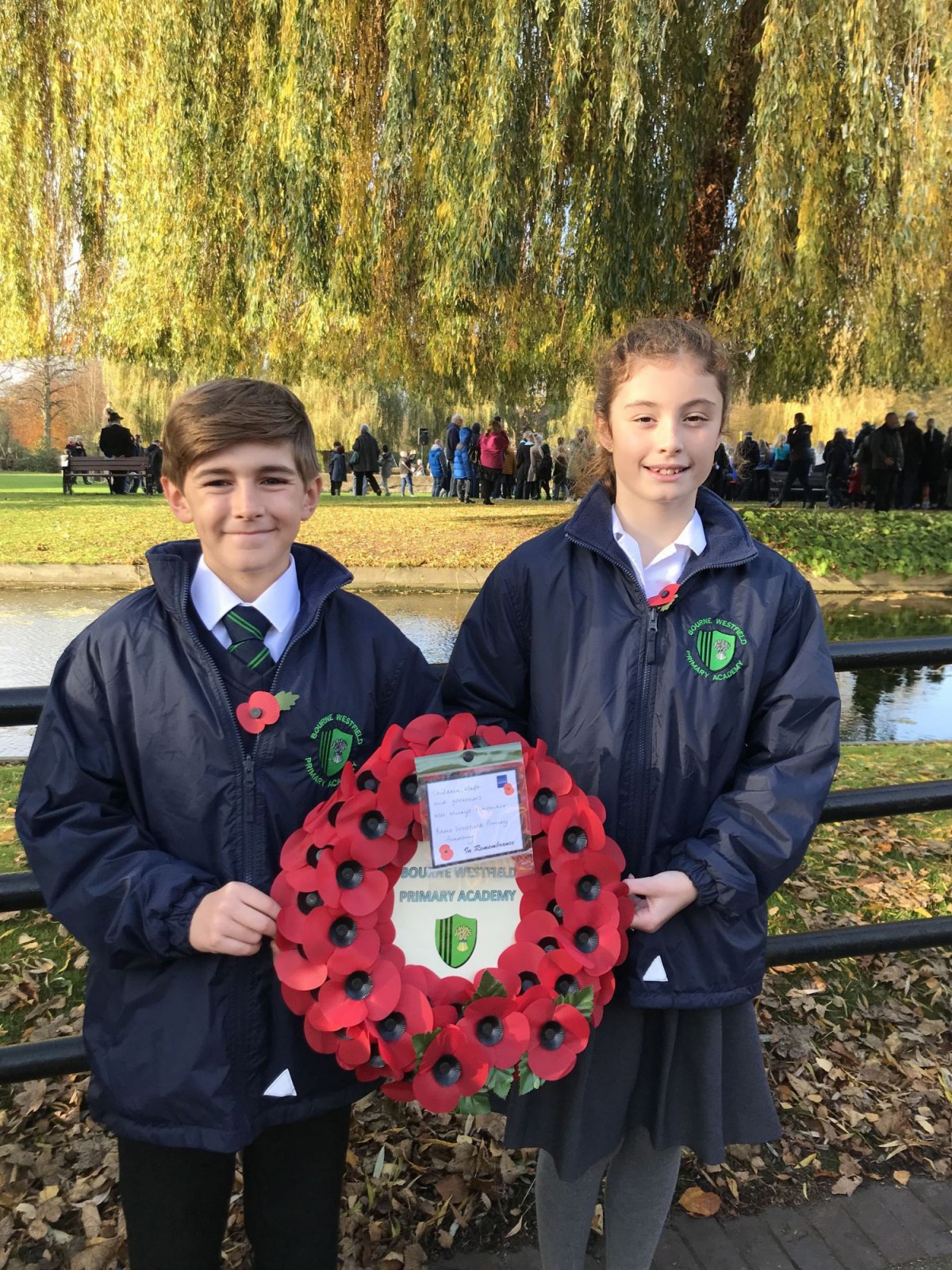 Published: 23rd November 2021
Bourne Westfield Primary Academy was proud to be part of the annual Remembrance Parade on Sunday as Evie Sharpe-Grose and Harry Coleby joined Assistant Headteacher Mrs McCullough to show their respect for those who have made sacrifices. The children laid a wreath for the school during the service.
The parade on Sunday followed the school's own service on Remembrance Day. Miss Atkinson commented, 'It was a very moving assembly where we spoke about the meaning of Remembrance Day and the importance of showing our respects. The children learnt about the origin of the poppy for Remembrance on this the centenary year of its use. We observed the two minute's silence during the service and the children were so respectful of the occasion.'
The school supports the Poppy Appeal every year by selling poppies in school. Lessons in school focus on the origins of Remembrance Day and conflicts past and present.