Sport Continues at Bourne Westfield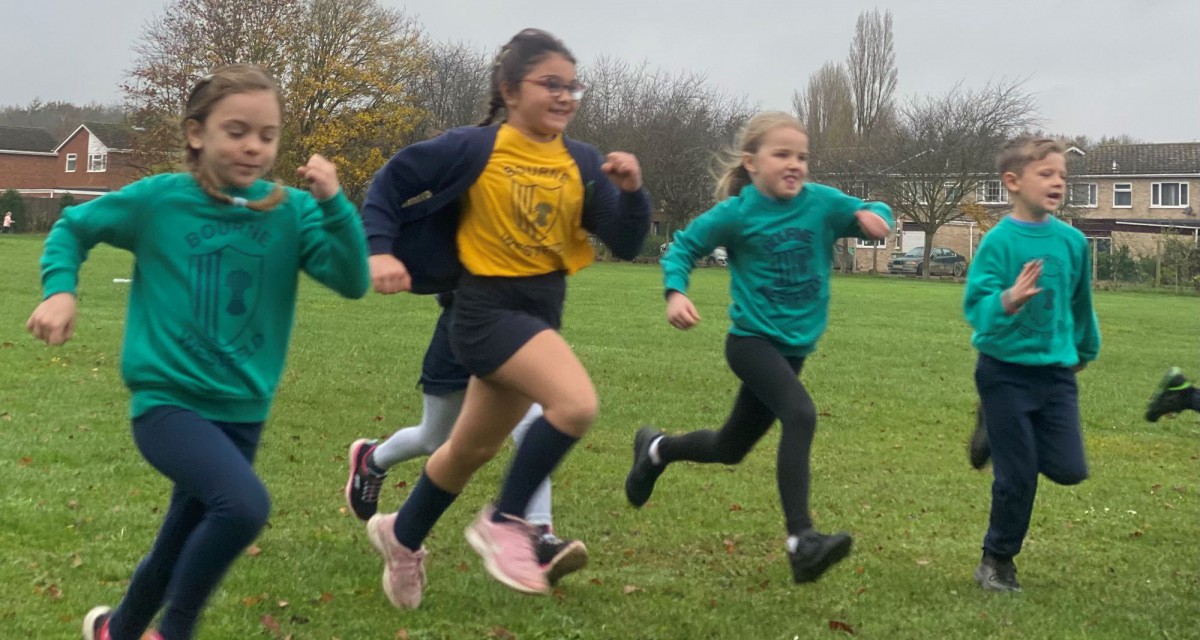 Published: 15th November 2020
Sport and physical activity is still going strong at Bourne Westfield Primary Academy - since September, all pupils in Years 1-6 have been in training for our local area inter- school cross country event.
This year, with the new restrictions, it has been great to see that competitive sport can take place alongside whole school participation. Our local School Sports Partnership ran the 'Back to school games, 1 mile challenge'. Bourne Westfield received the gold trophy for maximum participation with all of KS1 and KS2 taking part. We then entered the fastest 3 girls and 3 boys from each year group into the team event with their times added together to create a combined score.
Well done to all of the children who participated, alongside over 1400 pupils from local schools. The event was very much aimed at getting everyone active and enjoying running and it certainly did that.
PE co-ordinator, Hannah Anderson, commented, "It was great to see all of our pupils really getting stuck in; for some pupils this was the furthest they had ever run. We are also very proud to say that we came first in the team events for Years 1,2,3,5 and 6 and 3rd in Year 4. What a great result. Well done to all and keep running!"