Year 4 Learn About Anglo Saxons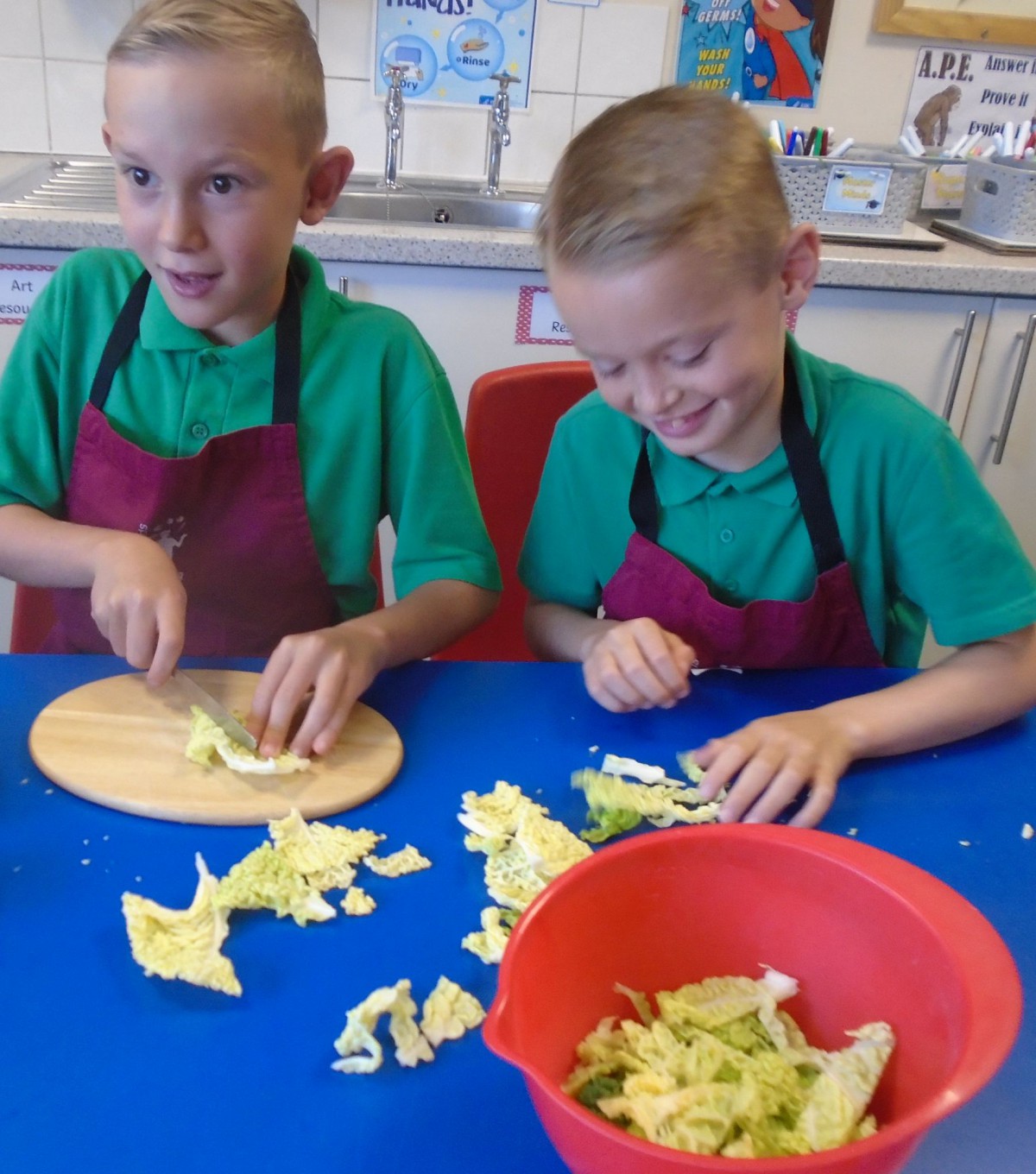 Published: 13th October 2021
This term, the year 4 children at Bourne Westfield took part in an Anglo Saxon inspiration day. The children participated in three different activities: cooking pottage, bracelet making and designing and making a shield, using collage.
The children thoroughly enjoyed their day and it gave them an insight into the daily life of an Anglo Saxon.
The best part of the day for majority of the children was the preparing of the vegetables and then, of course, the eating of the pottage. The children learnt the names of vegetables they had not seen or eaten before and used the skills of peeling, slicing, chopping and grating.
Three girls in one class commented, "I've never chopped an onion before and I cried so much but because I've learnt how to do it, I can do it again."
Some of the children commented that the pottage looked revolting but were going to try it anyway and ended up wanting more!
Children also had the opportunity to learn how the Anglo Saxons weaved and dyed their clothes. They rose to the challenge of weaving their own bracelets.
This has now become a thriving industry in Year 4 households in and around Bourne as children have continued to make these at home!